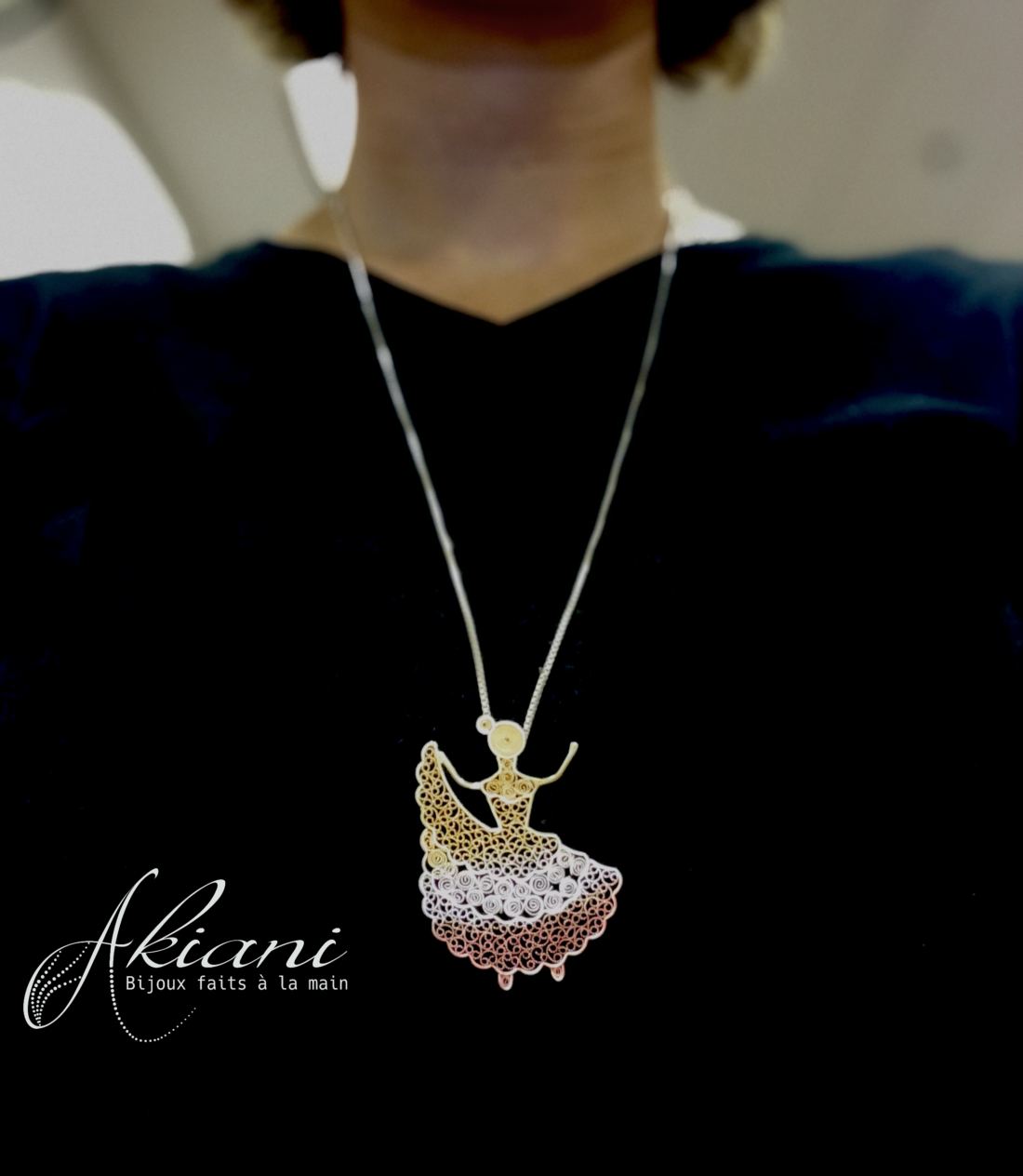 Unique Jewelry that tells stories and improves lives
Akiani promotes a small community of craftsmen located in Mompox-Colombia. They are skilled in the Mompox filigree technique, which is the art of making silver and gold threads to create unique jewelry. Colombian artisans have mastered the secrets and knowledge of this technique for more than 300 years. Yet, they have passed on their knowledge from generation to generation.
The Mompox Filigree technique is full of history and tradition. It is possible thanks to the blend of different cultures: Italian, African, Spanish and native inhabitants. Also, the Arab influence. As a result, UNESCO declared Mompox filigree as an Intangible Cultural Heritage of Humanity in 2019. Moreover, the traditions still preserved in the elaboration of this unique jewelry supported UNESCO's decision.
On top of the uniqueness of the technique, the delicacy of this work helps elaborate personalized pieces. For instance, La Cumbiambera, The Acai Bracelets and The Graduation ring represent to what extent our creations could become unrepeatable.
---
La Cumbiambera: The Colombian Dancer
This Colombian Dancer expresses movement thanks to the three types of patterns used in its elaboration. Akianih created "La Cumbiambera" for the Quebec-based Colombian dance group Heritage Colombian. You can follow them on Facebook at @heritagecolombien. Get yours at https://akianihandmadejewelry.com/product/colourful-colombian-dancer-pendant/
The Açaí Bracelets
Besides, to convey clients' stories, Akiani includes elements that enrich our creations. For instance, these bracelets mix ACAI seeds with silver filigree pendants. We created them for the Canadian Company Tenor films. You can get them at https://destidocs.com/catalogue/bracelet-avec-pendentif-dargent-poporo/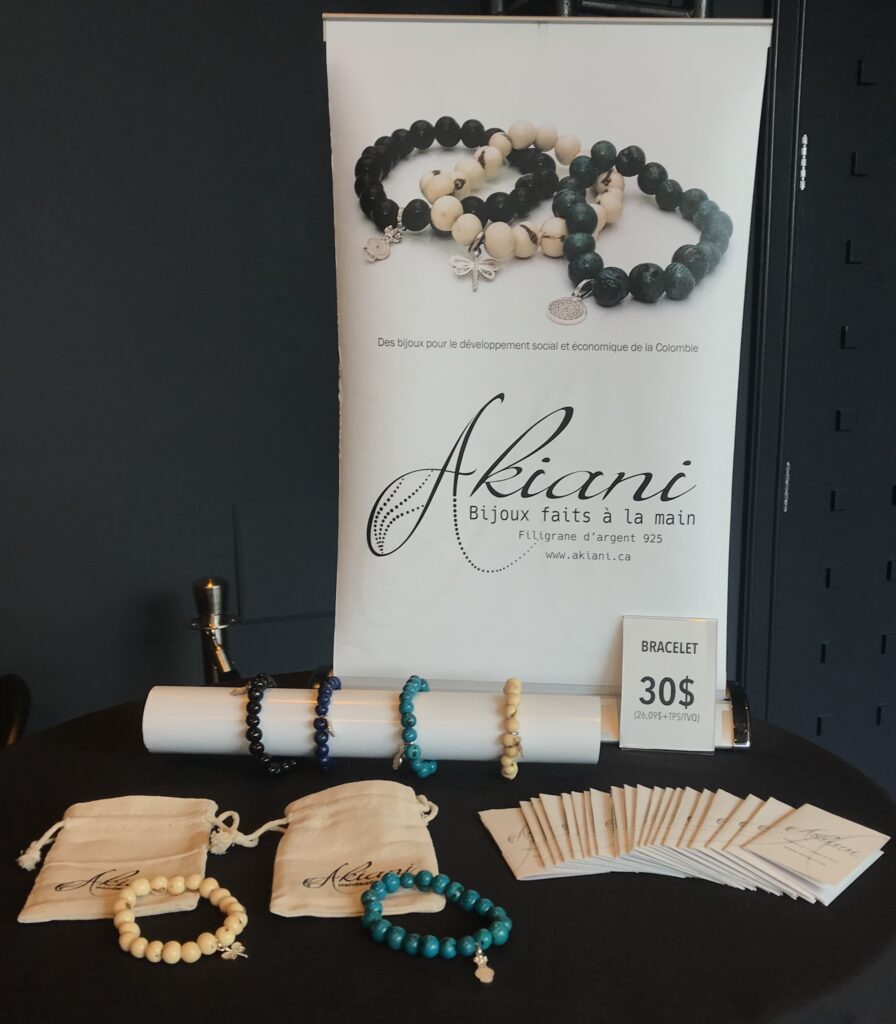 The Graduation Ring
Finally, we have a great partnership with L'UQO, La Fondation de l'Université du Québec en Outaouais. This exclusive ring is a special edition for their graduates. We engrave each unique piece with the student's name and year of graduation. If you are a graduate of the UQO, get yours at https://uqo.ca/diplomes/acheter-mon-bijou-diplomee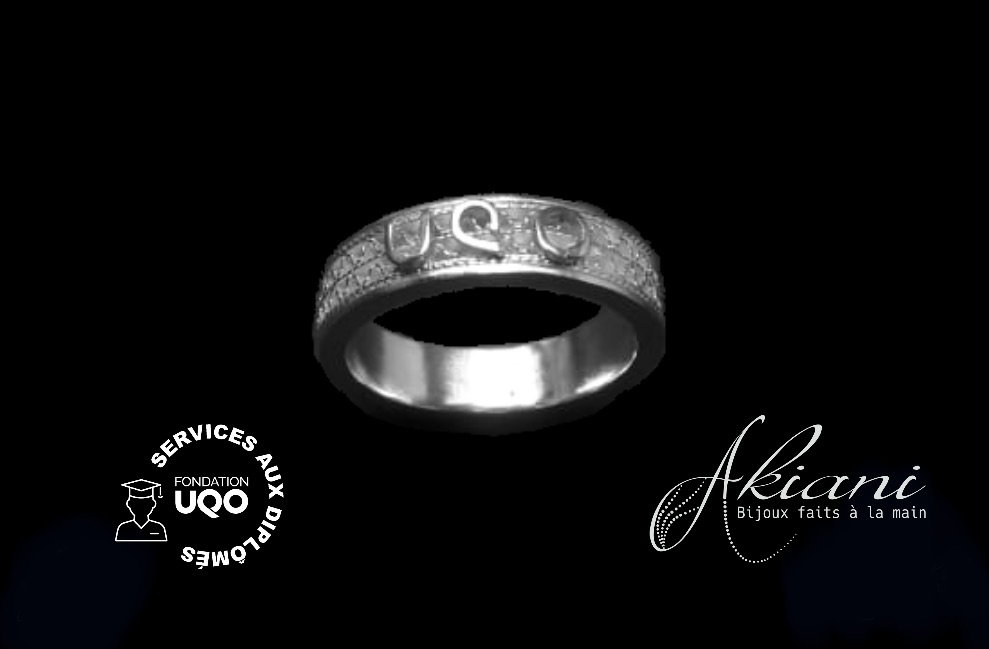 If you love unique jewelry, contact us. Tell us about your project, and we will transform it into a one-of-a-kind piece that tells your story. You will surprise your guests while supporting the Momposino Artisans. Besides, you will help them improve their quality of life.