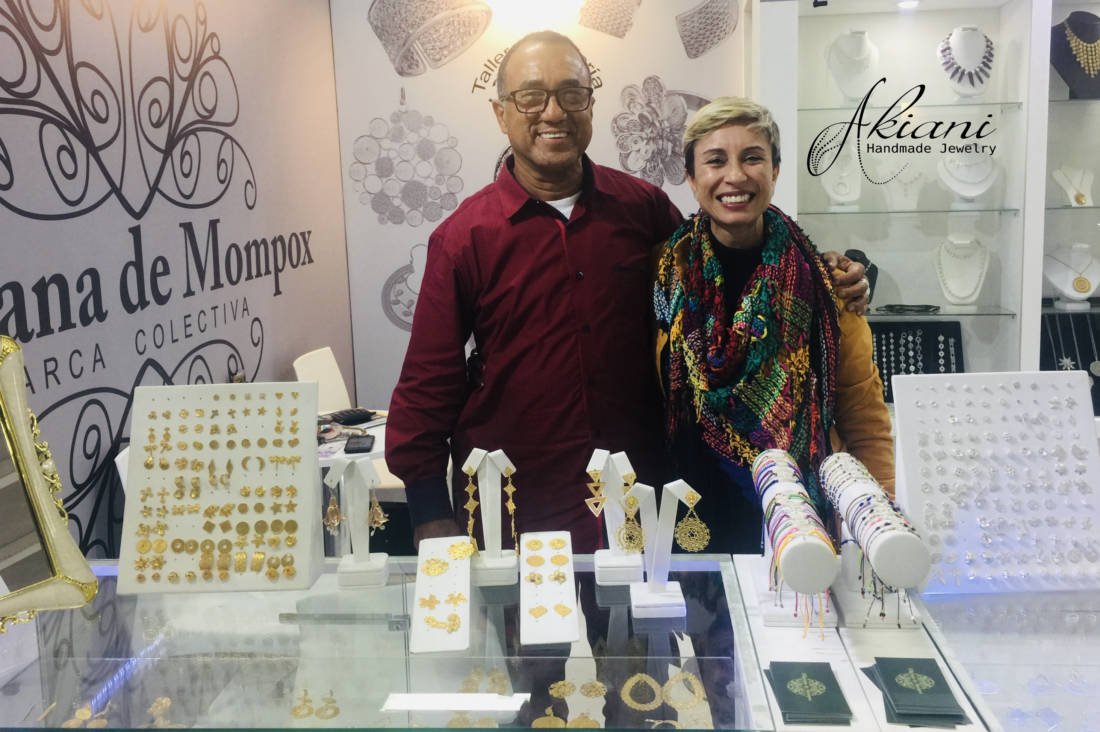 How COVID-19 has impacted Akiani Handmade Jewelry
After arriving in Canada in 2016, the idea of supporting the local artisan community in Mompox-Colombia encouraged us to create Akiani Handmade Jewelry. Mompox is a small town located in the north of Colombia that has a tradition, spanning well over 3 centuries, of creating fine pieces of gold and silver using the filigree technique. This technique's uniqueness, increasingly in disuse, lies in the fact that the pieces are 100% handmade by master artisans; creating a single piece of jewelry can take up to eight hours.
Akiani got its start in 2016 by setting up tables at small fairs in the Ottawa- Gatineau area. In September 2018, we earned a spot at the iconic ByWard Market in downtown Ottawa. Since then, Akiani has promoted the Mompox-Colombian culture in the Capital of Canada.
Due to the outbreak of the Covid-19 pandemic at the beginning of the year, we were not able to set up shop at the ByWard Market this time. Most of our clients are tourists, so if there are no tourists, there are no sales. However, since our company is a social enterprise, we continue supporting the Momposino artisans by ordering new jewelry pieces. We don't know if Covid-19 will allow us to run our business at the market next year, nor can anyone assure us that we will be able to sell all our inventory. Nevertheless, we sincerely believe that life goes on and that anything is possible with the community's ongoing support.
People have anniversaries, get married, and celebrate special occasions, so we would like to encourage you to make a difference by supporting social entrepreneurship in Canada and a small community of young Colombians whose primary source of income is creating this beautiful art. We invite you to support the Momposino artisans so that they may continue their craft instead of wasting their talents working at jobs where they could potentially forget this centuries-old craft. Do you really want to make a difference during this Covid-19 crisis? Give the most vulnerable people in this pandemic a second chance to succeed by purchasing these exquisitely made works of art.